Fluke Fishing on the Sea Queen
July 1, 2013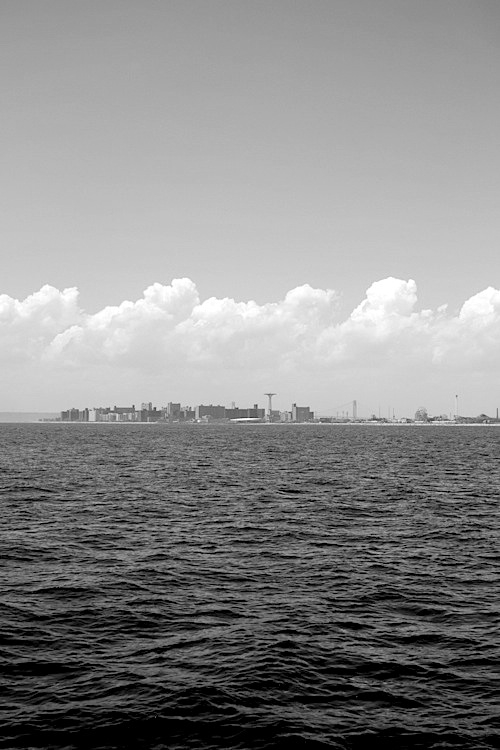 This weekend I thrummed into the waters between Coney Island and Breezy Point on a fishing boat-for-hire, the
Sea Queen VII.
I can't say I much like a boat with a serial name (
The Pride of the Bay IX; The Unsinkable III
) but she was, except for some wicked roll about halfway through, a solid old girl. Fluke was the catch, and the patrons were split into two camps: newbies, represented pretty much evenly by summer camp tweens and frat jerks, and sunburned tars, who held the stern.
I stuck with the tars. One of them, Randy, had a weeping Jesus tattooed across his back with the motto "In Memory of MOM." He, like the other experienced fishermen, held his rod with the tip pointed down, and kept his thumb laid gently across the line. The water out there can be only ten feet deep in places. I saw people haul up clumps of mussels, and crabs, and the puzzlingly named rabbitfish, which has wings like a bird and barks like a dog. After four hours Steve, whose tattoos skewed Irish, made a last-ditch effort to win the pool ($150) and came up with a sand shark so white and perfect it might have been molded in PVC. "That's it," he said. "I'm done." And he leaned over to burn the bait and hook from his line with the tip of his cigarette.