Bocce & the Lemon Ice King
July 15, 2013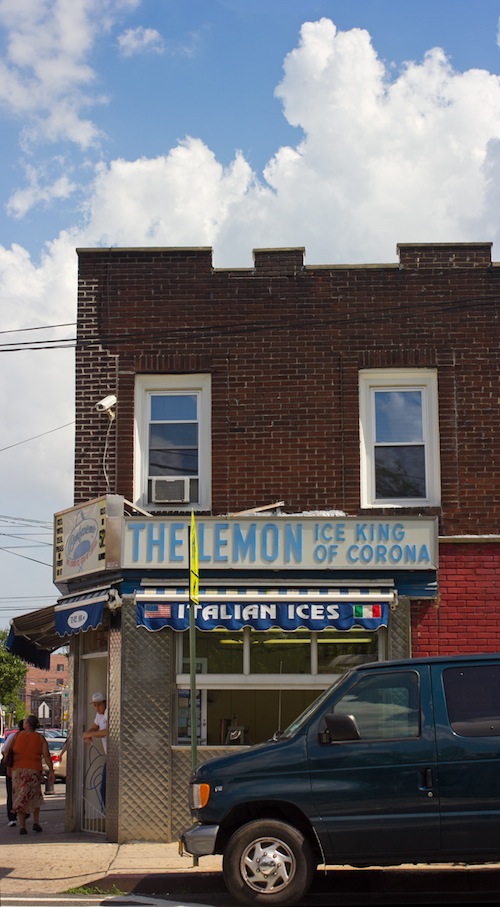 It's one thing to call yourself the Lemon Ice King, and it's another to also
be
the Lemon Ice King. Once you see
this corner joint in Corona, Queens
, you'll know you've stumbled on that endangered New York species, the Real Thing. The King has been serving up Italian ices for sixty-nine years, and always according to the original recipe. As is only correct, the King makes the rules: inside a sign reminds you: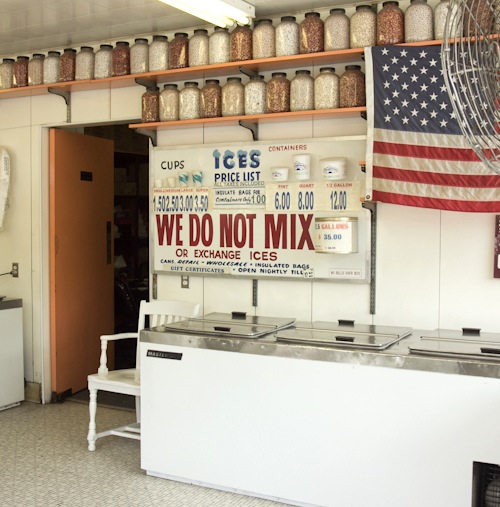 "We still don't mix," says co-owner Vinnie Barbaccio. "The founder, Pete Benfaremo, I used to work for him when I was a kid. He was a real..." Barbaccio smooths his white mustache and searches for a nice way to say "tyrant." "Let's just say mixing was one of his pet peeves. Every flavor has always had its own spatula. You had to do it his way, or you walked out."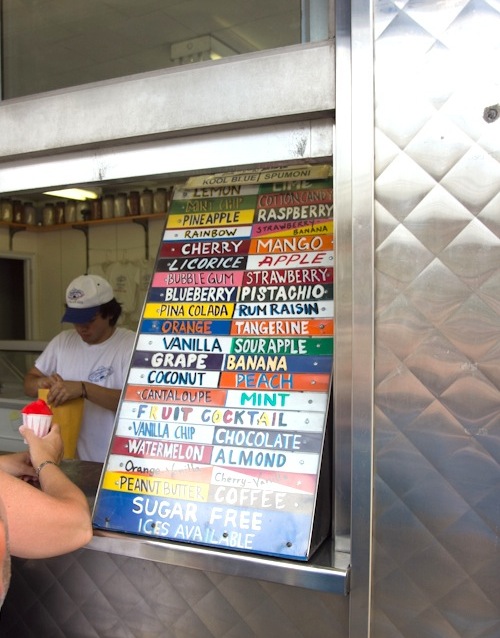 There are currently 52 flavors, and the recipes are a secret. A local middle-aged lady in line says that the Lemon Ice King pretty much defined her childhood; the taste has been consistent. She sums up the appeal: "Real fruit. And you can tell." If you come in the winter, you'll see tractors out front hauling hundreds of boxes of citrus fruit; it gets crushed, and sugared up, and frozen, and packed into drums. In the signature lemon ice there is real pith and pulp.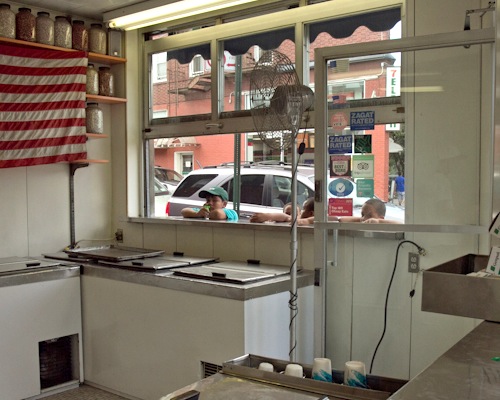 "That's the way it's been done since square zero," says Barbaccio, "and that's the way we still do it." It works. Barbaccio can barely talk ten seconds without having to dart back in to deal with business, and the line has every variety of human in it, of every age. "It's the one the people like," shrugs a guy from a local pizzeria picking up a large order. "Give 'em what they want."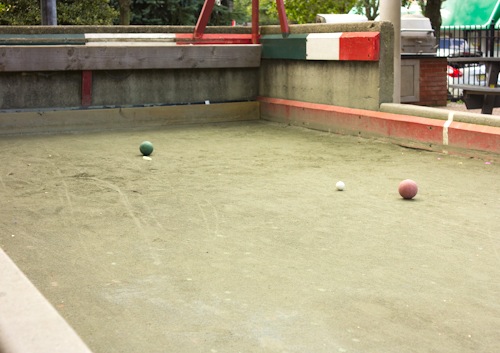 The Lemon Ice King is on a square; in the middle is a park called William F. Moore by officials, and Spaghetti Park by everybody else. It's the answer to the question
Where should I eat the best Italian ice of my life?
On the north side is a bocce court where guys have been playing for at least as long as the King has been in business.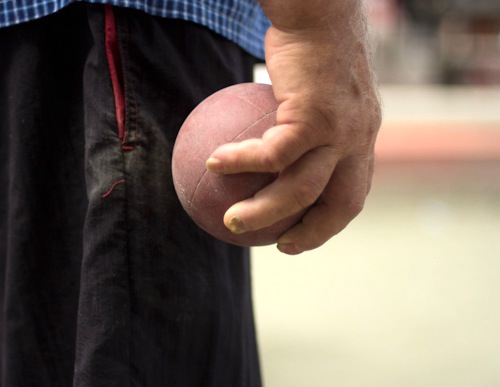 Here old Nico, a wizard of the overhand grip, is contemplating the mystery of incompetence as he destroys his younger Mexican opponent. Nico's signature move: wait until younger guy tries to knock you out with a power play; when he misses, gently roll out a bank shot and—since the game's already over—immediately roll your last ball just a couple of feet behind it, so that both come to rest in perfect mocking formation just inches from the target
pallino
.