Dumballah: Voodoo on the Bronx River
August 1, 2013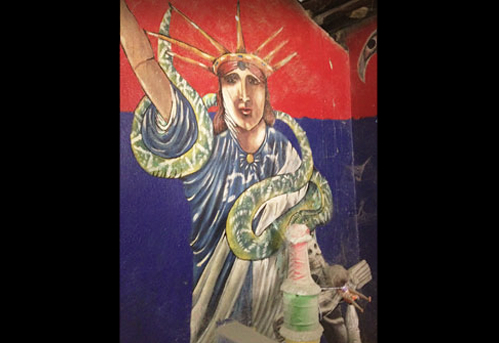 This is a
mural in Haiti
that depicts the Statue of Liberty draped in the
loa
Dumballah. A
loa
is a voodoo spirit, and Dumballah, who takes the form of a snake, specializes in fertility. People who believe he's real also believe that he can grant wishes.
What does any of this have to do with my recent trip down the Bronx River
in a canoe
? Funny you ask.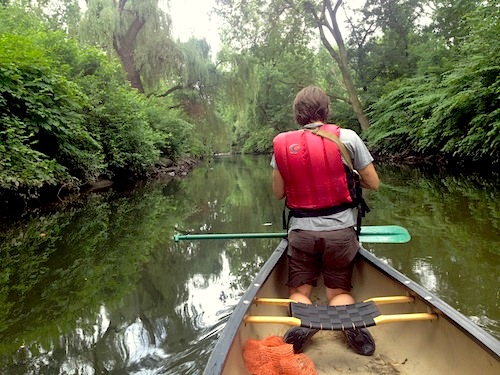 First the river. You can really do this: get out of a subway in the Bronx, walk a couple hundred yards, and find yourself in a fluvial dream. White cranes wading at the banks, minnows darting in the shallows, and the old water (which the borough was
named for
, not the other way around) slipping south at a walking pace. I saw ancient willows.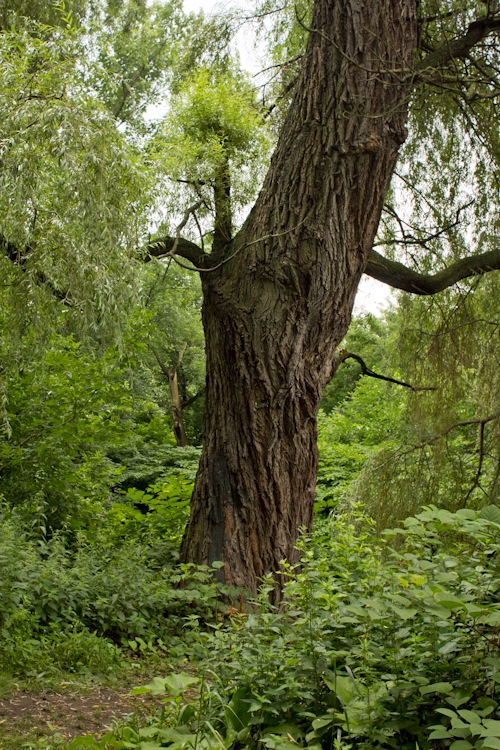 I saw rabbits.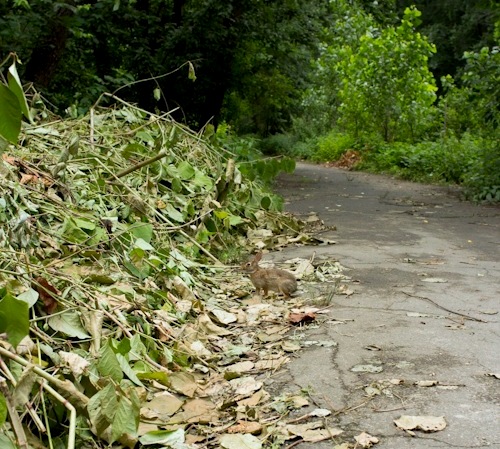 I tranced out on the incongruity, and plain beauty, of traveling down New York City's only freely flowing fresh water.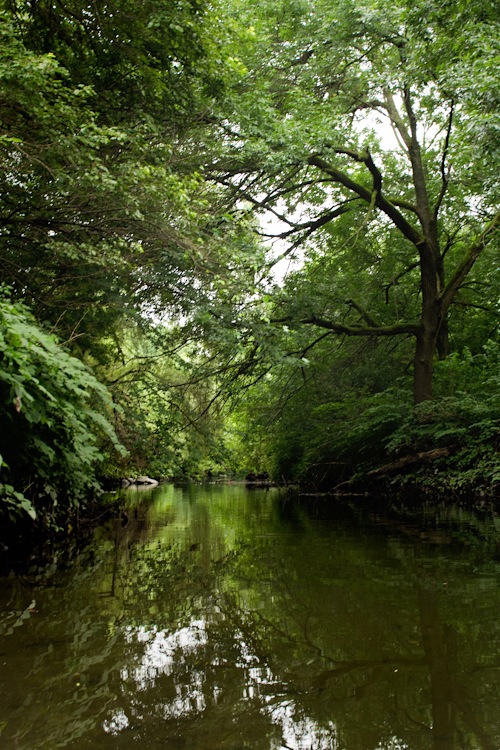 Now, I know freaking peculiar when I see it—and I was about to see it. Off the bow there was money: dollar bills floating in the river. I fished one out, wondering if I'd find somebody's fallen wallet tumbling upstream, maybe a corpse, when my paddling companion became very still and murmured: "You. Are. Being. Observed."
I rose up slowly, still shaking off the wet dollar bill, and turned just in time to see a couple of black ladies swish off into the trees without looking back. On the bank was this: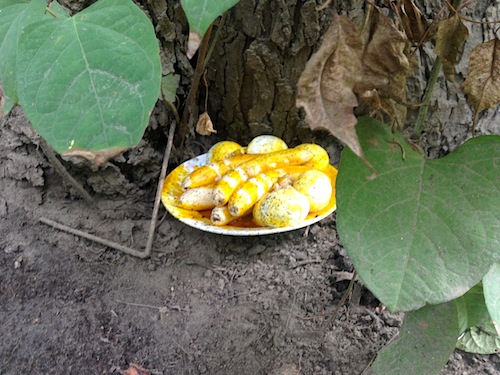 It's peeled bananas and boiled eggs on a bed of rice and covered in what I'm gonna guess is cornmeal, for reasons I'm about to get to. After pocketing the bill, I got back to paddling, and eventually reached the grid, and home.
And the internet. What did people who came across bananas'n'eggs arranged on a plate next to a river with floating money in it under the furtive gaze of ladies who disappear into bushes do before the internet? It took me three and a half minutes to get
here
, a university webpage outlining various voodoo business. Damned if Dumballah the snake
loa
isn't behind all this.
Dumballah is the snake...Being both snake and aquatic deity, he haunts rivers, springs, and marshes...He is in charge of white metal (silver) and must be fed white food and drink...His favorite foods are eggs, cornmeal, melons, rice, bananas, and grapes. It is believed that if respects are paid to him by a married couple, he will keep them happy.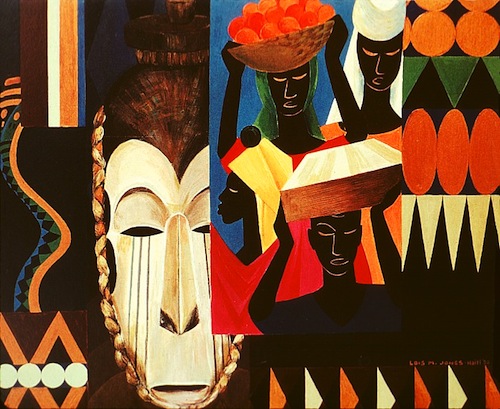 I'm no expert on voodoo, or its more common local variety Santería, but I've brushed against it
before
. I know that offerings are found in Gotham all the time, and fresh money (the bill I fished out the water was spanking new) is also a feature. So call me intrigued.
And I like this Dumballah, for two reasons. One, he "sustains the world and prevents it from disintegrating," which is clearly a help. Also, he can't talk: "He is one of the oldest of the ancestors and is so sacred that he doesn't speak, but expresses himself through hissing sounds, just like that of a serpent." I like to think he
believes
everyone can understand, so—old thing—just keeps on hissing.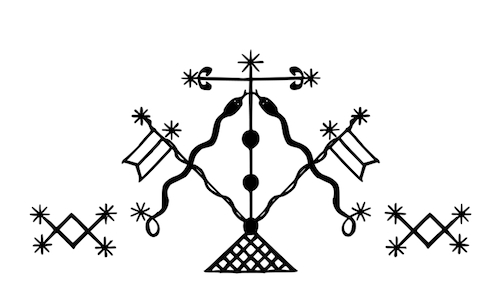 What did I do with the money? I wanted it as a souvenir of an odd experience—which, you should see my place. But it got shuffled in with the profane, and I guess I just ended up spending it, and probably desecrating a voodoo ritual. Go easy,
loa
.