Explorers Club and the Panama Canal
August 15, 2014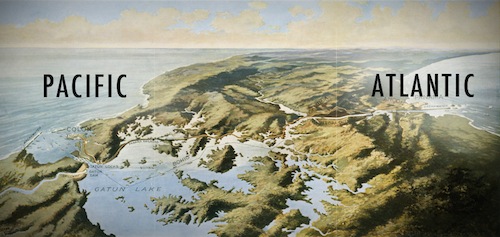 Today marks the 100th anniversary of a working Panama Canal. The first ship to take the shortcut between the Pacific and Atlantic was an American steamer, the
Ancon
, on August 15, 1914. Actually, this was the first
official
passage: earlier that month a lowly cement boat, the
Cristobal
, made the crossing without any ceremony, or much notice.
I like this. The Panama Canal was a great big dirty slog of an engineering feat, and by the time it finally went into service, people seemed a little tired of hearing about it. According to
The Path Between the Seas
, David McCollough's history of the canal, the declaration of the official opening was "buried in the back pages" of the press.
Curious for the signal event in world shipping. McCollough again:
It was both the crowning constructive effort, "The Great Enterprise," of the Victorian Era and the first grandiose and assertive show of American power at the dawn of the new century. And yet the passage of the first ship through the canal, in the summer of 1914—the first voyage through the American land mass—marked the resolution of a dream as old as the voyages of Columbus.
All it took was three decades and 25,000 dead men. For a tidy, if somewhat epileptic, motion graphic on the whole shebang, try this from BBC: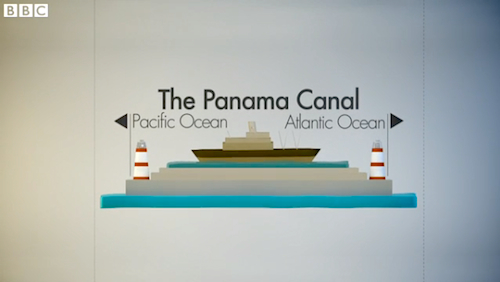 New York City, as the nation's port, had a lot of skin in this game. But the connection goes a little further. Theodore Roosevelt was the bully mover behind the American effort (he's presumably the "man" in one of the best palindromes ever: A MAN, A PLAN, A CANAL—PANAMA), and Teddy's our only New Yorker president. But it goes further. You can visit here the very spot where the canal plan was drawn up. As in the very furniture.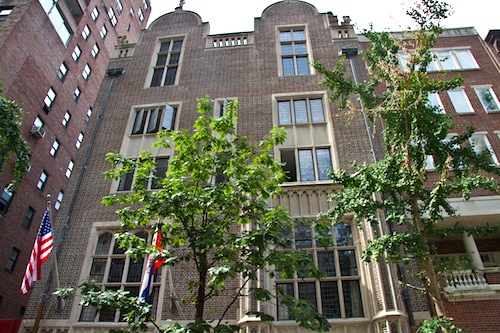 The Explorers Club
on the Upper East Side looks remarkably like what it is: a century-old meeting place for daring gentlemen. By the time you hit the foyer, you know at some point you'll turn a corner and find a stuffed polar bear (library vestibule, second floor). It's full of awesome, virile knickknacks. The sleds that hauled Peary to the North Pole hang on the wall, a perfect 10 for badass.
Sitting room.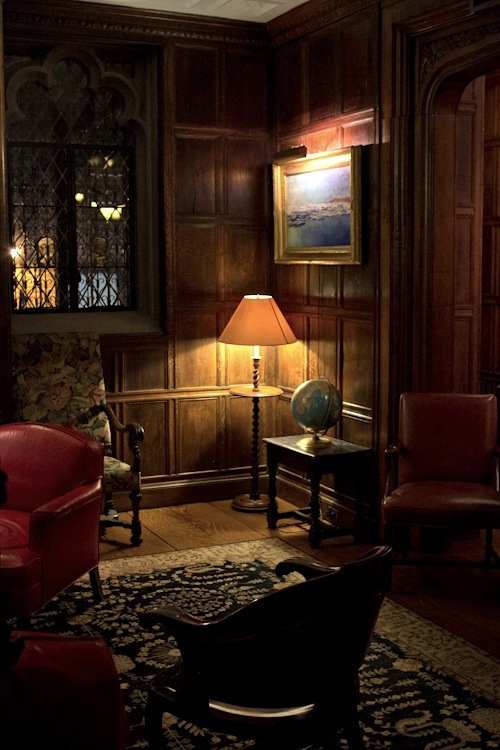 The globe Thor Heyerdahl used to plot the course of
Kon-Tiki
.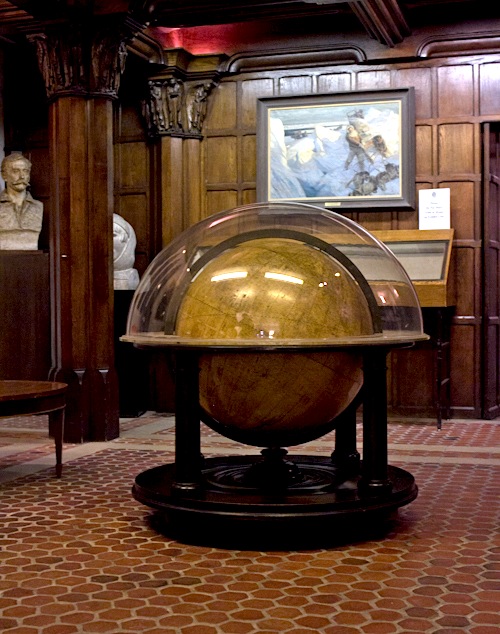 Gift photo from
Buzz Aldrin (member)
.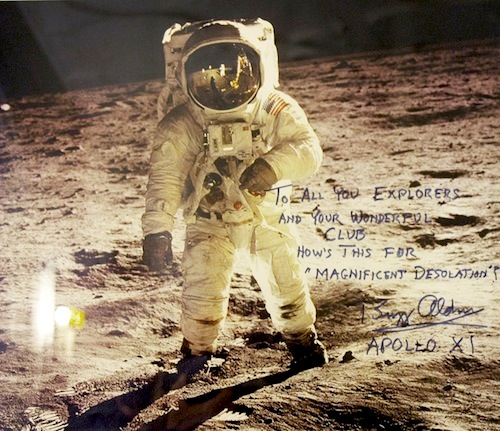 You can see all this if you come to the regular
Monday evening lecture
. Up another flight of stairs is a members-only area that I was kindly given a tour of by lecture organizer Robert Ashton, a man who once spent ten years straight
sailing around the world
.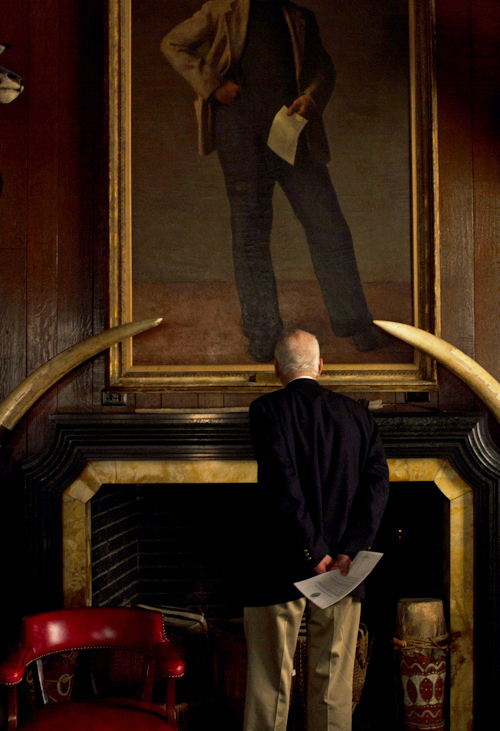 Here the objects become a little more intense. This is the tusk of a woolly mammoth that was found frozen in Siberian ice.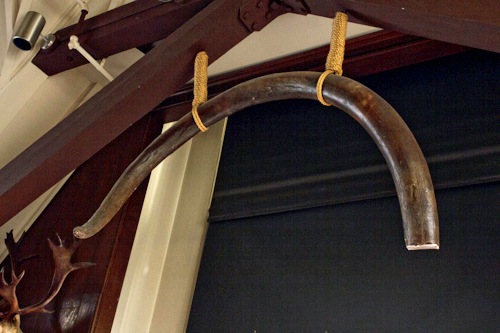 Lots of African art objects.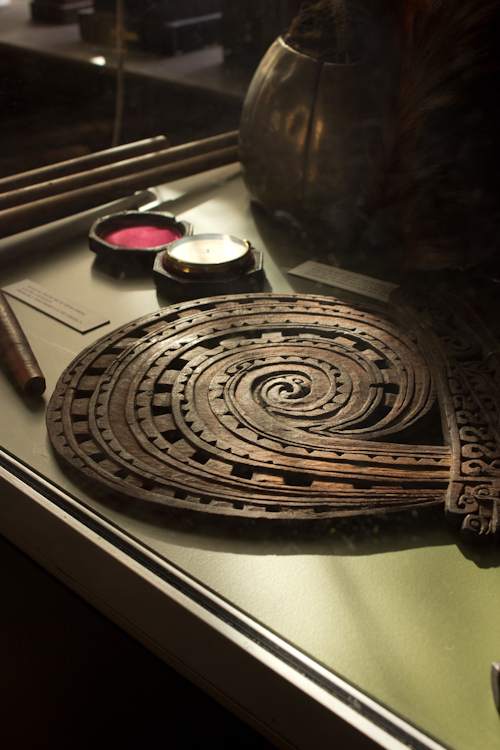 Lots of important animal parts. Including the penis of a sperm whale.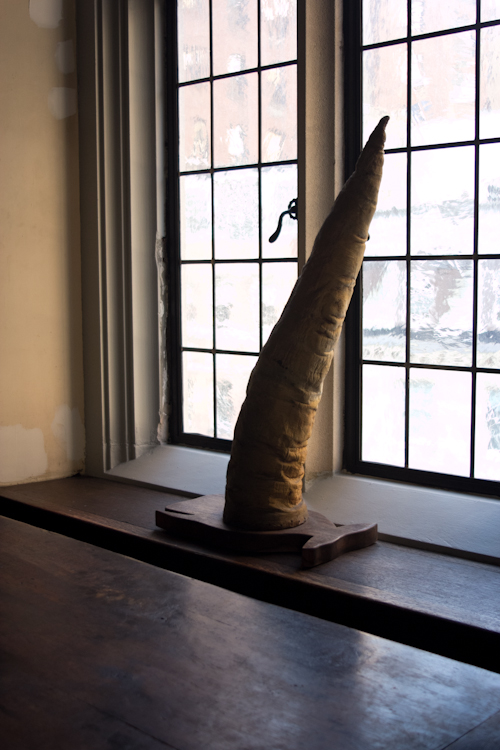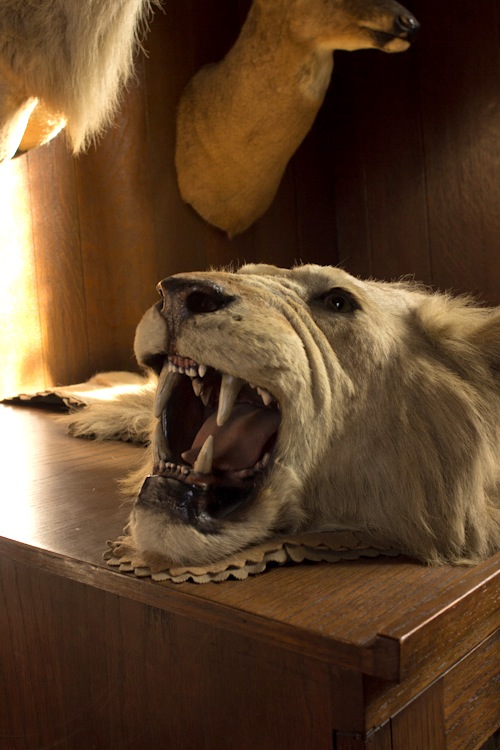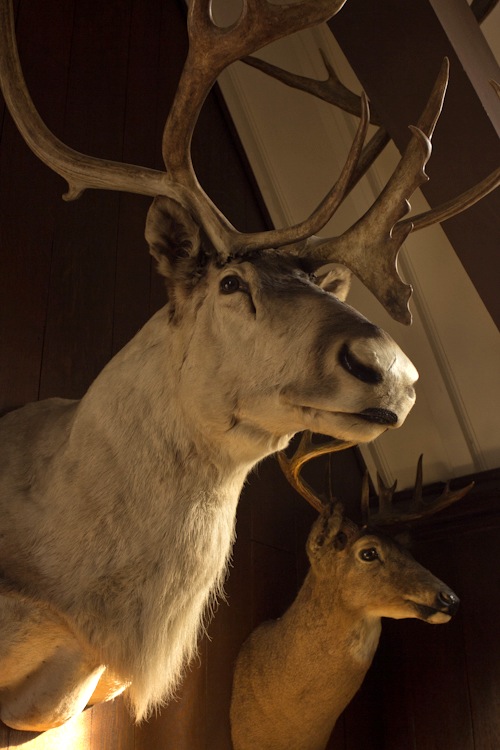 And in the middle of it all, this table.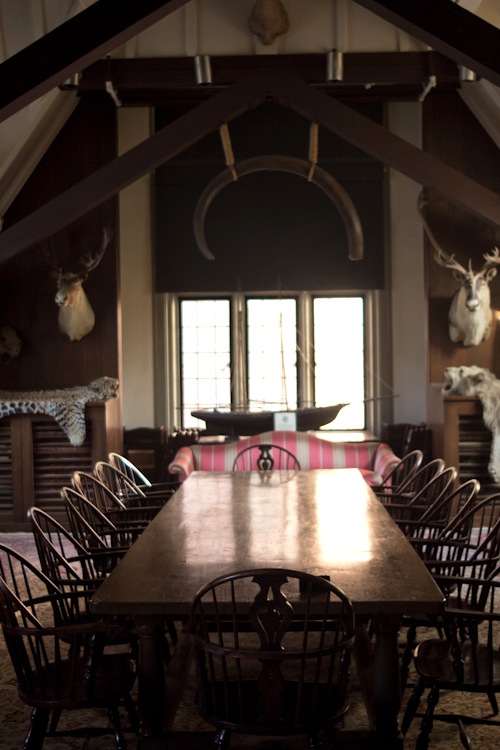 This is where Roosevelt is said to have laid out the plan for America finishing the Panama Canal. Before the jungles and the dynamite, before the yellow fever, malaria and mudslides—before the
Ancon
and every ship that followed it.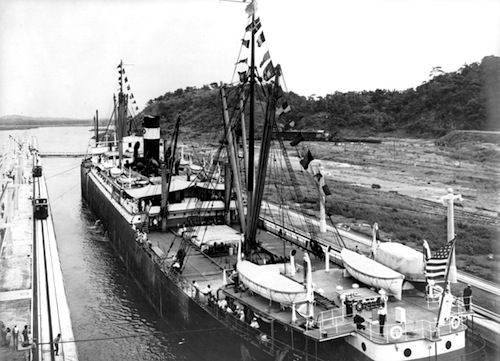 The Ancon, first passage