Rock Artists
September 25, 2013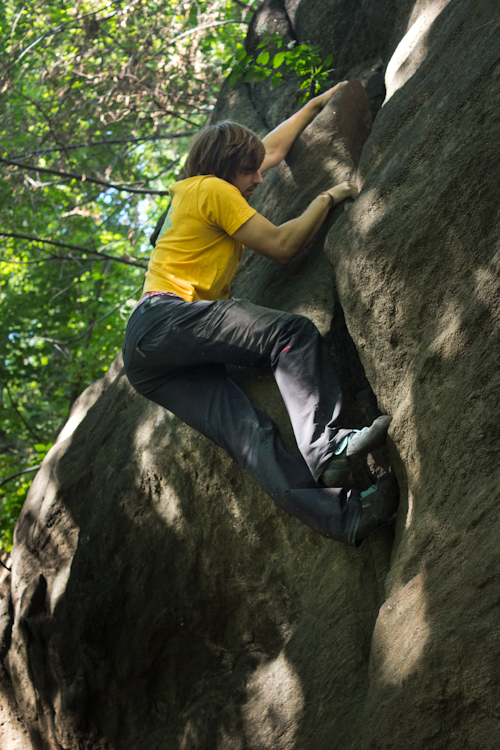 Trolling through the City Blog of the
Times
, I came across two interesting articles that ended up neatly intersecting last week. The first was about a British rock climber, Gareth "Gaz" Leah (above), who had
written a book about climbing in Manhattan
.
NYC Bouldering
has over three hundred routes or "problems," and you can do them all without leaving the island. This is squarely within my strike zone of Nature-Meets-Metropolis.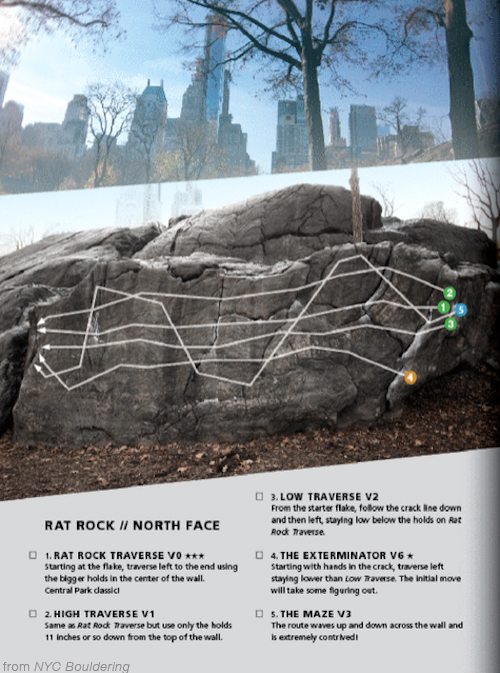 I tracked Gaz down and he agreed to show me a couple of his favorite spots (definitely going in my
next book
). I thought he might also be the guy to solve a riddle in the other City Blog article, this one about an artist named Kevin Sudeith, creator of
lovely and bizarre carvings in Manhattan rock
. Sudeith calls these carvings "modern petroglyphs"—that's to say, rock art with symbolic or even religious overtones. Squarely within my other strike zone of Metropolis-Meets-Ancient.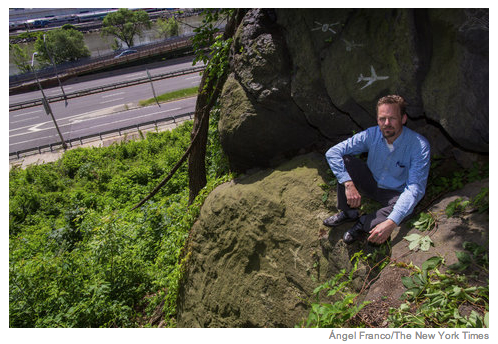 The article doesn't give the exact location of the carvings per Sudeith's wishes, and out of deference neither will I. Because I know where the carvings are, now. All I did was swipe up the above photo from the article on my phone and Gaz said, immediately, "I'm ninety-nine percent sure where that is." Then he drove me to an unfriendly stretch of expressway banked by schist cliffs where, among other stuff, we saw discarded syringes. Gaz was dead right, and I'm doubly a happy writer.